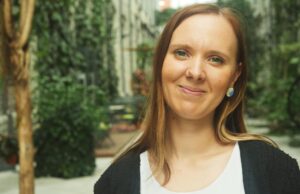 Creitist OÜ was created with the aim of helping to make applying for jobs as easy and convenient as possible.
"I have read a lot of CVs and motivation letters, participated in job interviews, and advised both: employers and job seekers. I can see what are the basic mistakes that are consistently made in the application processes. Fortunately, through small tricks, you can make your CV and motivation letter much more presentable, and can also train your job interview skills. Based on my own experience, I would like to share with you knowledge and tips on how to make applying for jobs more efficient and effective." Inge-Helene, career specialist.
Inge-Helene has diverse experience in mentoring job seekers as well as employers. She has cooperated with many Estonian and foreign companies on both recruitment and communication topics.
200 workshops for applicants and companies
Nearly 1000 career guidance sessions for jobseekers and employers
Career Center "Colleague of the Year 2020" title
Career Information Specialist Level 6 Professional Certificate (NVQ)
Member of the Estonian Association of Career Counsellors
Recruitment Academy Certified Recruiter (2022)
Bachelor's Degree BA (Hons) in Journalism – University of South Wales, UK; two master's degrees: MA in International Journalism – Cardiff University, UK;  MSc Sound Engineering and Music Production, University of South Wales, UK